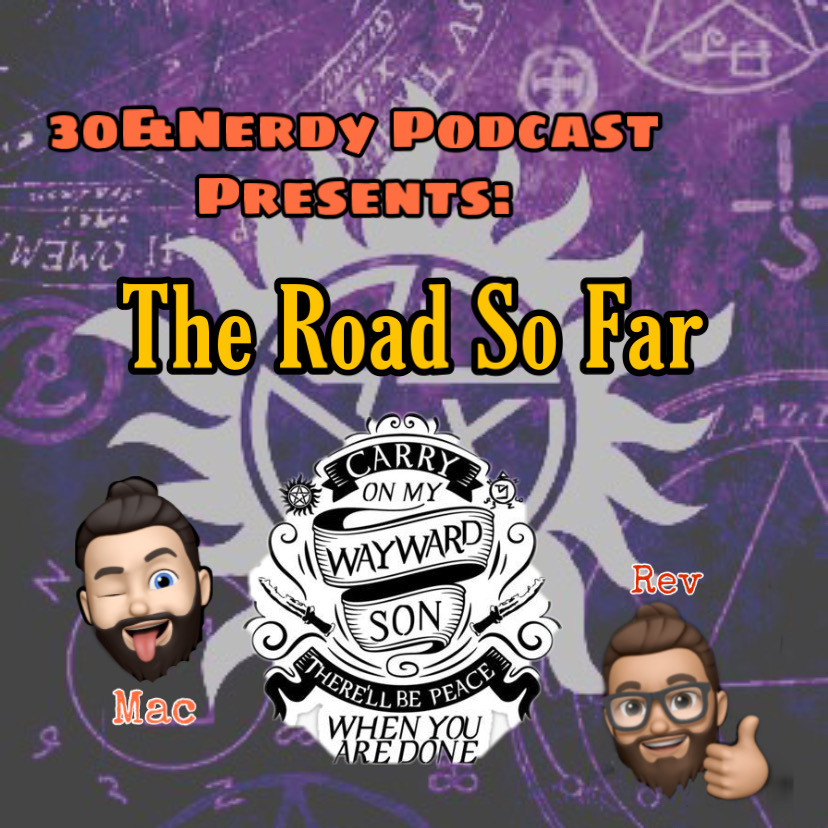 Rev and Mac are back on The Road So Far!
S1:E11 - Scarecrow
After arguing about the search for their father, Sam and Dean split ways - Sam to continue the search in California, Dean to hunt the mysterious disappearances of passing-through couples in Indiana.
S1:E12 - Faith
After Dean is fatally injured on a case, Sam thinks he's found a cure in a preacher who performs miracles. However, after they discover that these miracles are not as 'holy' as advertised, the brothers race to stop them before another innocent life is sacrificed.
The Road So Far is a spin-off of 30&Nerdy Podcast. To follow along with the show, tweet #TheRoadSoFar on twitter.
Carry On Nerds!