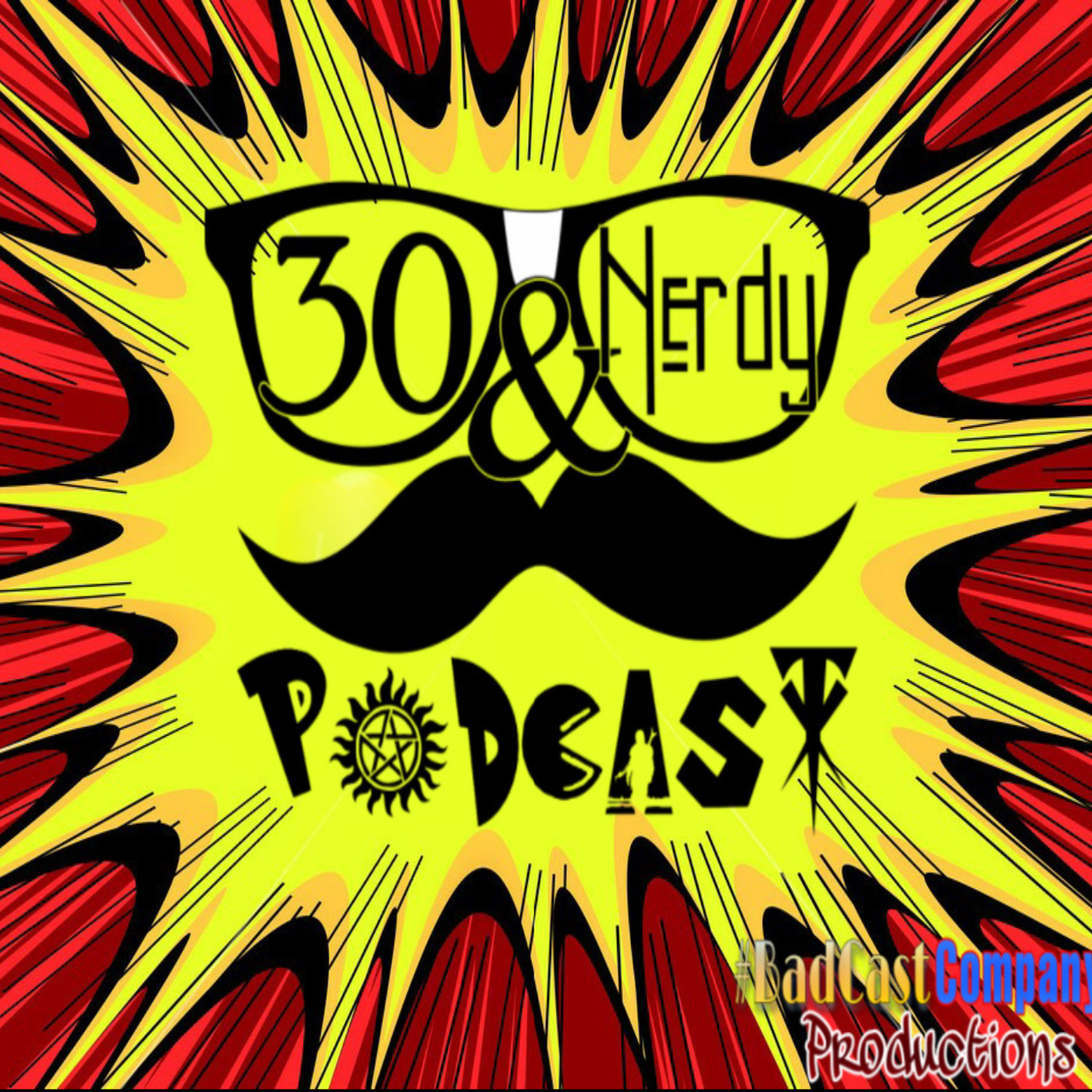 "And if somebody says something..."
It's the mid-season finale at 30&Nerdy Podcast, and boy, what an episode! This episode includes, News, Cosplay, The Suicide Squad, and much more. Juice and Tyler Mac are joined by The Women of Cosplay, a very successful Instagram page managed by Mike; and that's not all, he brought some of the page's models with him. Follow along as Mike, Leairis, Jessica, and Joe discuss the world of cosplay. While you are listening, don't forget to go follow the page and the amazing women in this episode! Cheers To Ya Nerds!
SHOW NOTES
LINEUP:
0:00 - Presenting Sponsor
1:40 - Cold Open
8:56 - Intro
10:45 - NERDcabulary Word
14:17 - Nerdly News
36:24 - TLD Commercial
38:18 - Women of Cosplay Interview
1:45:00 - ODPH Pod Promo
1:45:40 - The Suicide Squad

 

2:10:00 - Closing

 

2:15:15 - Credits
30&Nerdy's Season 3 Presenting Sponsor is Advertising Expressions
PodPromo: ODPH
30&Nerdy Podcast is the flagship show of  #BadCastCompany Productions. To support the show monetarily, check us out at patreon.com/badcastcompany where you can find many different tiers to take part in. With each tier, comes new gifts. No matter if you do $1 a month, you will be rewarded with bonus content. Thank you to all of our current Patreon supporters. 
30&Nerdy Podcast is a founder of #TheCouncilOfNerds, a member of #TheInnerdCircle, and a survivor of #theaPODalypse. 30&Nerdy can be found on Podchaser.com by searching TheApodalypse and PodNation. While you are there, check out and subscribe to the other amazing podcast that are a part of those communities. 
Find the show on 
Twitter
Facebook
Instagram
TikTok
You can also keep up with everything happening at The Fortress of NERDitude  like past episodes, NERDcabulary words, friends of the show, and groups we support like #BlackLivesMatter and other amazing non-profits. 
Purchase 30&Nerdy swag at 30&Nerdy Shop
Carry On and CHEERS TO YA NERDS!