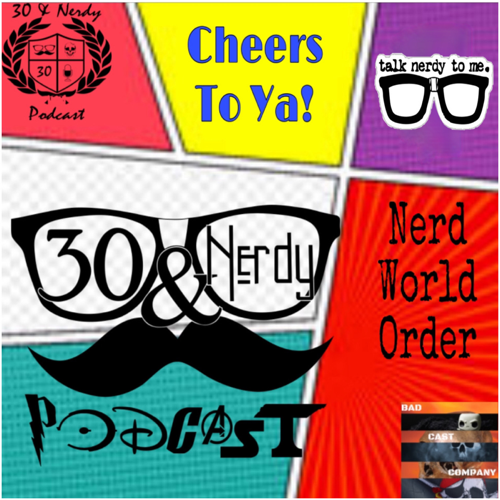 Horror has always had its place in Nerd Culture; some would even say at the top. In this episode, Tyler talks a little bit about its impact on the culture and has a sit down with Tim Smith, author and cohost of the Horror/SciFi podcast Johnny Has The Keys. In the conversation, they talk about Horror as a genre, his book, and much more. The episode also sees the return of Berry Nerdington for The Nerdly News, a Nerdcabulary Word, what's Binge Worthy, and even a little history lesson about Halloween. 
You can follow Johnny Has The Keys on YouTube, FaceBook, and Twitter as well as subscribe wherever you get your podcasts.
This Episode is Brought To You By:
BadCastCompany Patreon Supporters
30&Nerdy Podcast is a #BadCastCompany Production, a member of The Legion of Independent Podcasts, and an Alternate Reality Radio show. You can also find 30&Nerdy at Podchaser.Com along with other amazing independent podcasts. 
CHEERS TO YA NERDS!