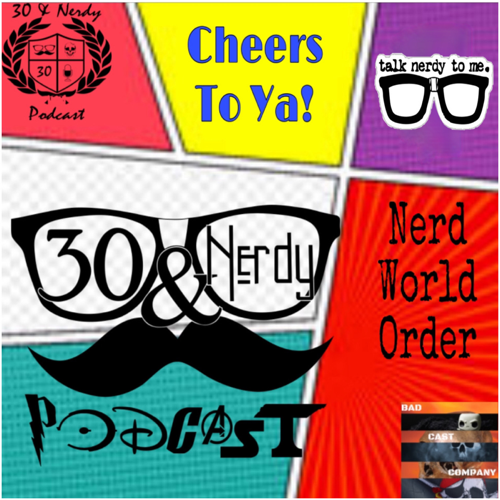 In this episode, Tyler discusses more of the upcoming horror movie, Hosts. He talks about some of the already great reviews, where you can find the movie, and when it debuts. Tyler also gets the chance to sit down with a cast member again. In this interview, he talks with the very talented Samantha Loxley, who plays Lucy. 
Episode Breakdown:
0:00 - Intro
8:00 - Nerdly News
15:51 - Hosts Commercial
18:42 - Hosts Discussion and Reviews
24:57 - Frigay The 13th Promo
1:32:04 - Advertising Expressions Commercial
1:33:20 - Closing
You can follow Samantha on her social media:
Also don't forget to follow the official Twitter for Hosts!
PodPromo of The Week: FG13
The Presenting Sponsor of 30&Nerdy Podcast is Advertising Expressions
30&Nerdy Podcast is an Alternate Reality Radio Show, a member of The Legion of Independent Podcasts, and a #BadCastCompany Production; you can find the show at Podchaser.com. Give it a rating and a review while you are there, and check out other amazing podcasts in the list under PodNation and TheApodalypse. 
CHEERS TO YA NERDS!