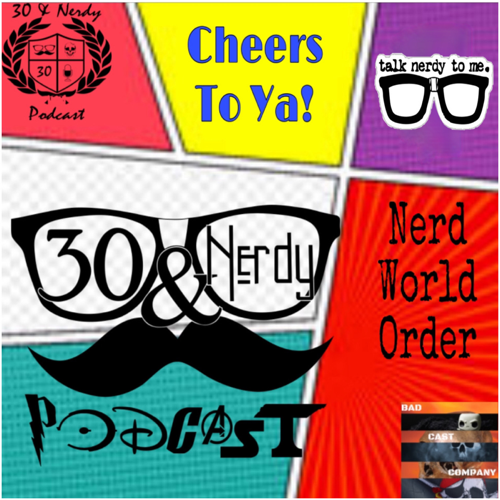 Every season needs a crossover...
Every show has a crossover episode of some sort, especially in The Nerdiverse. Last season, it was The BMFs of The Galaxy with 30&Nerdy and ODPH. This season's is one for the books. 30&Nerdy, East Coast Avengers, 3 Fat Nerds, ODPH, and DreDriven. The team is assembled. These different ambassadors of their individual Nerdiverses will talk life as a Nerd during the global pandemic. From content shifting, postponing of events, shut downs, and more. 
The Team:
30&Nerdy Podcast is an Alternate Reality Radio show, a member of The Legion of Independent Podcasts, and a #BadCastCompany Production. You can find the show and other amazing podcasts in TheApodalypse and PodNation at Podchaser.com.
CHEERS TO YA NERDS!