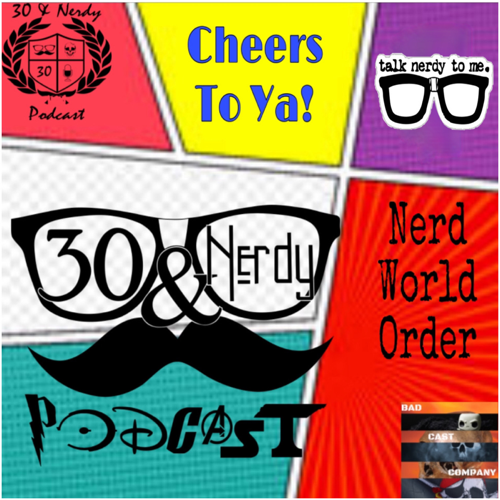 DC is Back....again!
30&Nerdy Presents DCFanDomonium Part 2...well Night 1, at least. In this episode, Tyler Mac breaks down some of the big panels that happened and some of the news that came out of Dc FanDome Part 2. You'll hear about Black Lightning, Young Justice, Doom Patrol, and a little ongoing event called Batman Daaaaaaayyyyyy!
PodPromo of The Week: Nerds With Friends
This Episode Is Brought To You By:
30&Nerdy Podcast is an Alternate Reality Radio show, a member of The Legion Of Independent Podcasts, and a BadCastCompany Production.
You can find the show and other amazing independent podcasts at Podchaser under the playlists PodNation and TheApodalypse. 
Keep up with the show and everything #BadCastCompany at