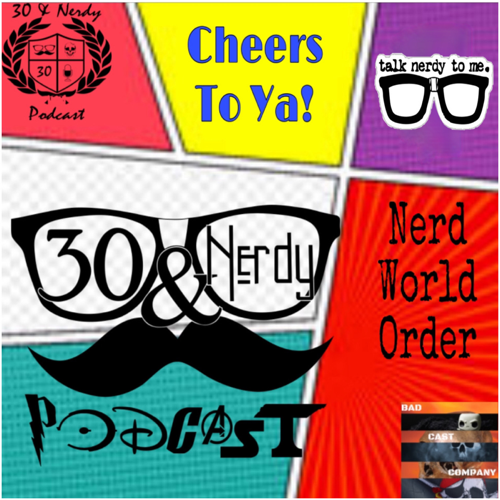 The StreamWars continue among a global pandemic, and three new services have entered the fold. In this finale to the StreamWars series, Tyler discusses Quibi, The Peacock, and HBO Max.  He also breaks down some statistics that the pandemic have aided, and talk about the ones that are leading the way, and those that are fading away. 
PodPromo of The Week:  Super Media Bros
30&Nerdy Podcast is brought to you by Encore Theatrical Company, FreddyCat Productions, Advertising Expressions, and Ashley Lodge Photography. 30&Nerdy is an Alternate Reality Radio Show, a member of The Legion of Independent Podcasts, and a BadCastCompany Production. 
Follow 30&Nerdy at Podchaser and find some of our friends in the playlists TheApodalypse and PodNation. You can also rate and review the show, as well as, individual episodes. 
CHEERS TO YA NERDS!