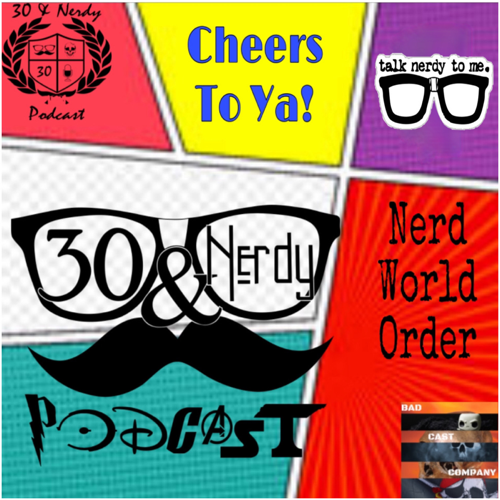 Evil has many faces. A man who laughs. The master of Metropolis. The Guardian of fear. A conqueror of worlds. Many faces, but just one name: The supervillain. Powerful, charismatic, intelligent, ruthless. The supervillain reflects our fears and frustrations, the danger and perils of everyday life. They commit the heinous crimes we will not. And in a world where right and wrong are not absolute, where shades of gray exist in life as well as as the comic page evil isn't just unavoidable...it's necessary.
PodPromo of The Week:  ODPH
This Episode is Brought To You By:
30&Nerdy Podcast is an Alternate Reality Radio Show, a member of The Legion of Independent Podcasts, and a #BadCastCompany Production.
Find 30&Nerdy and other amazing podcasts at Podchaser by searching the playlists PodNation and TheApodalypse.
Cheers To Ya Nerds!