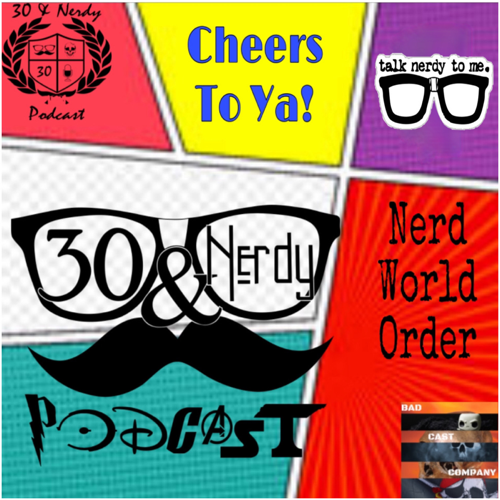 It's Night 4 of 30&Nerdy Podcast's DC FanDomonium!
In this episode, Tyler is talking all about DC FanDome's moments from Aquaman, The Flash, and Wonder Woman '84. From trailers to panels, there is so much to unpack from these three titles. So follow along and let him know what you think by tweeting #30AndNerdyPodDC
PodPromo Of The Week: Online Warriors Podcast
30&Nerdy Podcast is an Alternate Reality Radio show, a member of The Legion of Independent Podcasts, and a #BadCastCompany Production.
Find 30&Nerdy in TheApodalypse and PodNation playlists at Podchaser
A huge thank you to all of the sponsors and Patreon supporters of the show!
CHEERS 2 YA NERDS!