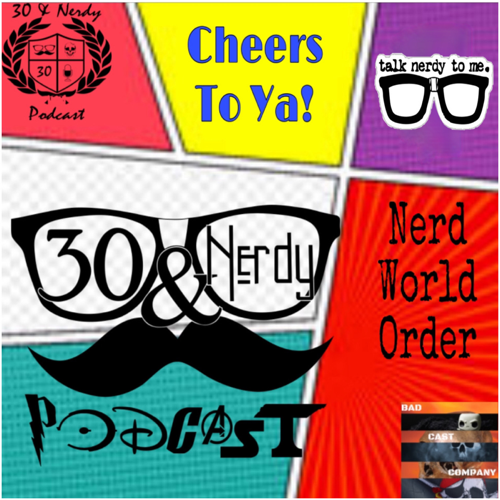 It's Night 2 of 30&Nerdy Podcast's DC FanDomonium Event!
In this episode, Tyler talks about Black Adam and The Suicide Squad news and releases that came out of the epic DC FanDome event. He has some trailers to play and breakdown as well as news on what to expect on some of the things from these two titles. Black Adam has a teaser to offer, and The Suicide Squad title has, not just movie info, but a video game trailer as well from Rocksteady's The Suicide Squad: Kill The Justice League.
Follow along and tweet your thoughts to @30AndNerdyPod with the #30AndNerdyPodDC 
PodPromo of The Week:  Online Warriors Podcast
This Episode Is Brought To You By:
You can find the show and other amazing Independent Podcasts in the PodNation and TheApodalypse playlists at PodChaser
30&Nerdy Podcast is an Alternate Reality Radio Show, a member of The Legion of Independent Podcasts, and a #BadCastCompany Production.
ChEeRs 2 yA nErDs!