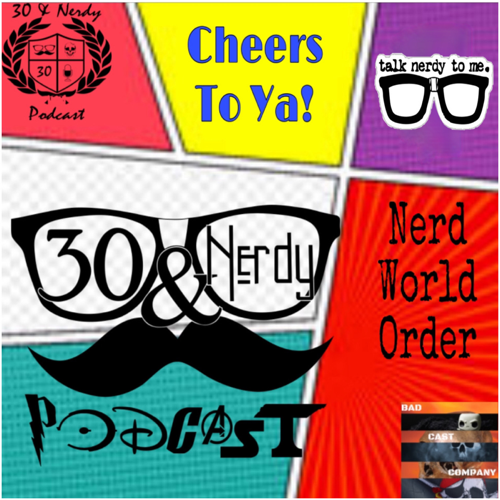 Picture it, it's Christmas Eve, you're having dinner with your family, you have invited your neighbors, there is love and harmony in the air...until... all Hell breaks loose. Literally! In the upcoming horror movie Hosts, there is no comfort for the audience. In this possession thriller, your fear is put to the test; not just your fear, but how you react to it.
Adam Leader and Rich Oakes (Writers and Co-Directors of Hosts), along with Neal Ward (Jack in Hosts), join Tyler in an interview about the movie. They will not bring spoilers, but will bring some insight from their points of view. Itunes has Hosts for pre-order right now, and the film will be available for US and Canada on October 2nd. 
Follow them on social media!
Hosts: Twitter and Instagram and Facebook
Rich: Instagram
PodPromos By: Brewin Up Rants Podcast and East Coast Avengers
Episode Breakdown:
0:00 - (Intro)
7:53 - (NERDcabulary)
8:50 - (Random on Random)
11:13 - (Binge Worthy)
19:07 - (Brewin Up Rants Podcast Promo)
19:53 - (Nerdly News)
26:04 - (Hosts Trailer)
28:45 - (Hosts Introduction)
37:16 - (East Coast Avengers Promo)
38:03 - (Hosts Interviews)
1:39:27 - (Advertising Expressions Deal)
1:40:49 - (Closing)
30&Nerdy Podcast is an Alternate Reality Radio Show, a member of The Legion of Independent Podcasts, and a #BadCastCompany Production. 
You can find 30&Nerdy in TheApodalypse and PodNation lists at Podchaser.com, as well as other amazing independent podcasts.
Keep up with the show at The Fortress of NERDitude and see how you can support the show at Patreon
CHEERS TO YA NERDS!!!