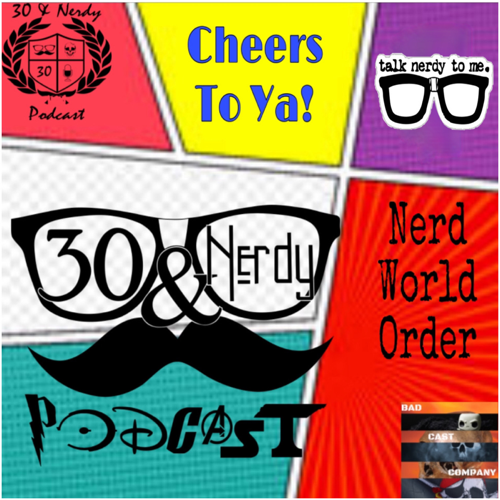 Ladies and Gentleman...
Nerds and Nerdettes...
DC FanDome was amazing! There is so much to unpack that one night is not enough, heck two nights aren't enough. So here is what we are gonna do Nerd Nation; over the next 4 nights, 30&Nerdy Podcast is releasing 4 nights of DC FanDome content. Trailers, panels, videogames, and so much more are coming out of the blue brand that have DC Guys like Tyler giddy with excitement. So tune in all 4 nights to hear what came out of the weekend that DC took over the media!
PodPromo of The Week: Online Warriors Podcast
30&Nerdy Podcast Is Brought To You By:
30&Nerdy Podcast is an Alternate Reality Radio show, a member of The Legion of Independent Podcasts, and a BadCast Company Production.
Find 30&Nerdy in the PodNation and TheApodalypse playlists at Podchaser.com
Keep up with the show and everything going on with the show at 30&NerdyPodcast.com
Cheers 2 Ya Nerds!