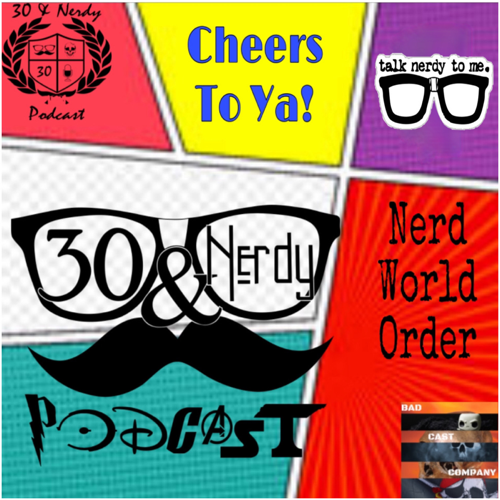 So your telling me their are these plumbers...jumping on turtles...eating mushrooms...and going down pipes? YES!
No other name may be synonymous with the term video game than Mario. It it the top selling videogame franchise of all time and has over 200 titles under its belt. Mario has paved the way for gaming that we know it as today. Without him and his fantastic friends, the landscape would look rather different. Follow along as The Duke of Nerds takes you down the green pipe and through The Mushroom Kingdom in this history of our favorite Italian jumping plumber. You may even learn something you didn't know.
PodPromo of The Week: FriGay The 13th
This Episode Is Brought To You By:
30&Nerdy Podcast is an #AlternateRealityRadio Show, a member of #TheLegionOfIndependentPodcasts , and a #BadCastCompanyProduction
Find 30&Nerdy Podcast in the PodNation  and TheApodalypse playlists at Podchaser.com. Give the show and all of our friends a listen and leave a review and rating.
Check out what's going on with the show at The Fortress of NERDitude and join the #NerdWorldOrder.