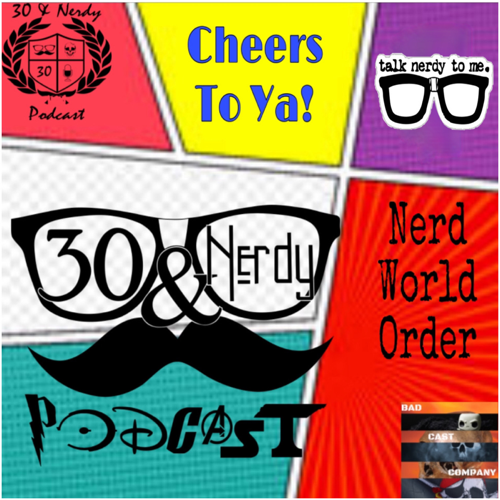 The Duke Returns...
In This week's episode of 30&Nerdy Podcast, Tyler Mac finishes up discussions on Matrix with the 3rd movie in the original trilogy, Matrix: Revolutions. The Duke brings some behind the scenes and unknown Nerdledge with him as usual, as well as, some deeper dives into some minor characters that stand out in the movie. We also see the return of Nerdly News reporter, Berry Nerdington, with all the need to know news in The Nerdiverse. All that and more are ahead on 30&Nerdy Podcast! Cheers To Ya Nerds!
PodPromo of The Week: Super Media Bros
This episode is brought to you by:
30&Nerdy Podcast is a BadCastCompany Production, and Alternate Reality Radio show, a member of the Legion of Independent Podcasts, and a member of The PodNation at Podchaser.com. 
Support The Show by becoming part of The Patreon Family and enjoy extras, swag, bonus shows, and more!
Follow The Show on