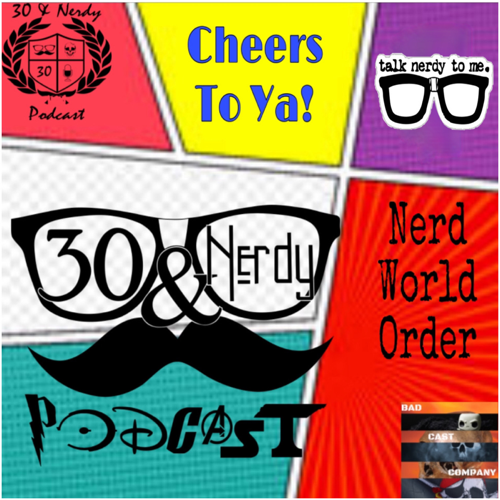 The Boys Are Back!
   Boo-Ya! Back by popular demand! After the Nerd Nation voted for our first venture back to the 90's as totally favorite episode of Season 1, JD and Tyler are going back again for Part Deux! This time they are talking biggest trends and top performers in all media outlets through the sweet decade that made these two NERDS who they are today!
   The Dudes also talk about some big time Nerd News going on during week (ummm 6? 7?) of quarantine. Tyler also found 10 more totally popular 90's terms to enlighten the new gen NERDS on. So get off the phone, we are trying to use the internet! It's going to be totally sweet dude!
Intermission PodPromo: Super Media Bros
30&Nerdy Podcast is a BadCastCompany Production, an Alternate Reality Radio Podcast, a member of The Legion Of Independent Podcasts,  and a member of PodNation at
Podchaser.com
Support The Show
by becoming part of our Patreon family and enjoy many exclusive benefits.
Follow The Nerds!!!