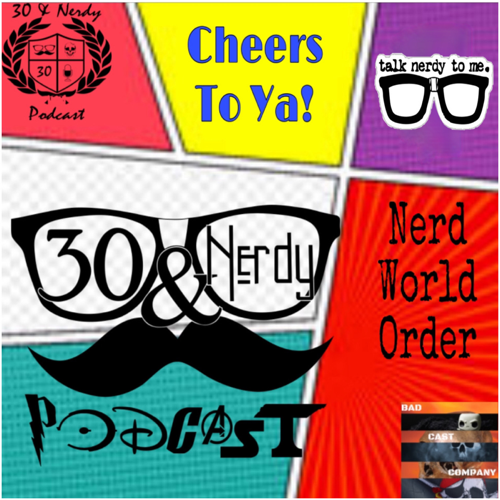 The Boys Are Back!
  It's 30&Nerdy Podcast's 50th Episode! We are so thankful for all of the subscriptions and kind words. Thank you for following us during these first 50 episodes of our journey. Cheers to you Nerd Nation, and here's to many more!
   In this episode, JD and Tyler talk more about how Covid19 is effecting the Nerd way of life with postponements, cancellations, and what the new norm could be. The Boys also discuss The Great WWE Purge and it's monumental impact on our week. They also continue their 2020 Avengers Initiative by  breaking down some history, facts, and moments of the god of thunder, Thor Odinson! 
Intermission PodPromo: #ODPH
30&Nerdy Podcast is a #BadCastCompany Production, an #AlternateRealityRadio brand, and a member of #TheLegionOfIndependentPodcasts

Join the #NerdWorldOrder by following the PodNation at
Podchaser.com
Support The Show by becoming part of our Patreon family and enjoy many exclusive benefits.
Follow The Nerds!!!