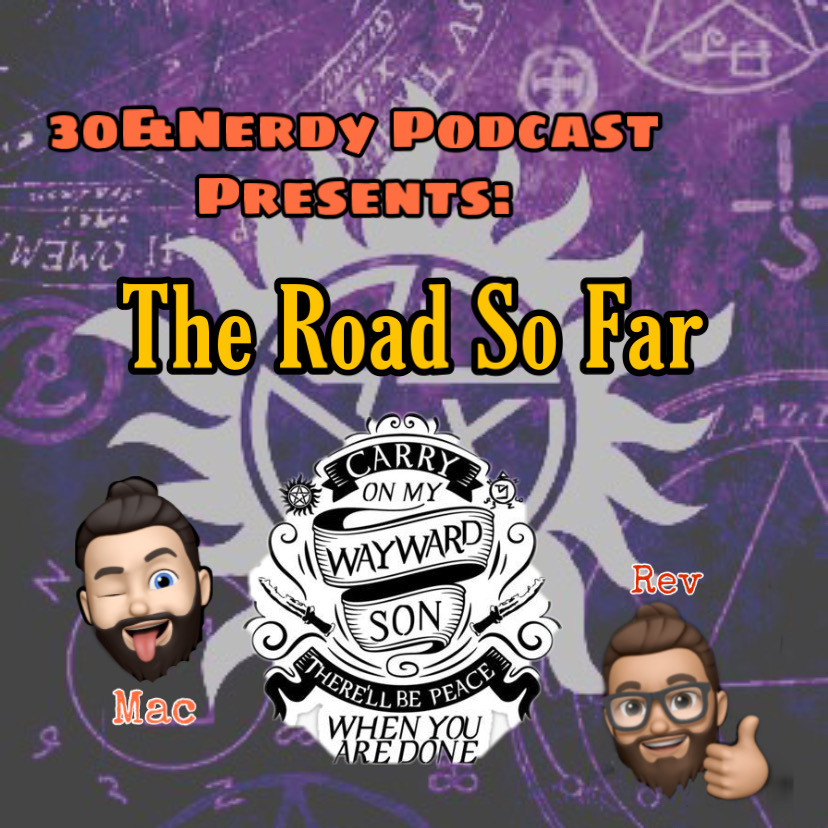 Saving people, hunting things...the family business!\
S1:E20: Dead Man's Blood
After Daniel Elkins, a vampire hunter and John's mentor, is murdered, Sam and Dean are surprised when John himself shows up to solve the case. John discovers the vampires have taken an antique gun called The Colt, which has the power to kill all supernatural beings. The Winchester family sets out to retrieve the gun from the vampires so they can use it to kill the demon that took Sam and Dean's mother.
S1:E21: Salvation
Meg, the relentless demon from previous cases, turns to killing John's friends in order to get the Colt. Sam and Dean stakeout the Demon's next target; a family with a six month old baby showing signs of special abilities. John heads off alone to confront Meg.
S1:E22 - Devil's Trap
Sam and Dean seek help from Bobby Singer, an old family friend in their mission to save their father from Meg. The brothers set a trap for Meg.
PodPromo: East Coast Avengers
30&Nerdy Podcast is the flagship show of  #BadCastCompany Productions
30&Nerdy is an Alternate Reality Radio Show, a member of the Legion of Independent Podcasts, and can be found on Podchaser.com by searching TheApodalypse and PodNation!
Find the show on Twitter, Facebook, Instagram, and TikTok. You can also keep up with everything happening at The Fortress of NERDitude
CHEERS TO YA NERDS!