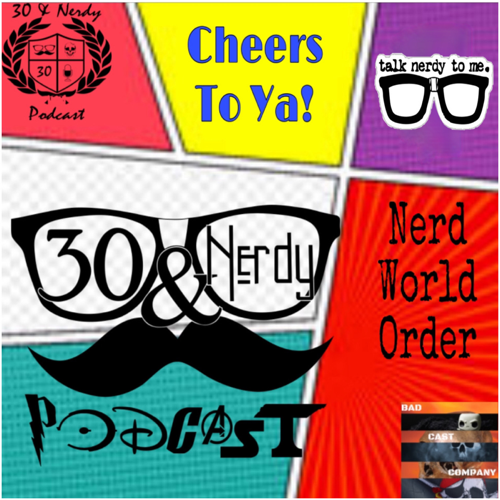 S1:E9 - (Home)
   Following visionary Sam's recent nightmare about the former Winchester home in Lawrence, Kansas, where the present dwellers, Jenny from Wichita and mother to two small kids, are suspiciously accident-prone, Dean reluctantly accepts to drive there. Dean and Sam reassure Jenny but follow up on the kids fear of a flaming creature in the closet. They consult Missouri Moseley, their father John's old medium friend, and together with the spirit of Mary Winchester, confront an evil poltergeist, but a second ghost intervenes and someone hides behind Missouri.
S1:E10 - (Asylum)
   While investigating a haunting in an abandoned asylum and rescuing two teenagers who ventured in, Sam and Dean become trapped with the spirits of those who had died in a riot decades ago, one of which was a doctor who causes extreme rage in his victims.
Follow along with the show @30AndNerdyPod using the #TheRoadSoFar and check out The Fortress of NERDitude
If you are a fan of POPs, follow Rev on Instagram
30&Nerdy Podcast is an Alternate Reality Radio show, a member of The Legion of Independent Podcasts, an a #BadCastCompany Production. Go to Podchaser.Com and follow the lists PodNation and TheApodalypse for more amazing independent podcasts.